If you're looking for a good way to boost morale in the office, you don't need to buy a ping pong table or install a LaCroix vending machine. Instead, a wagging, furry tail making its way around the cubicles might be all your company needs to achieve success. In an article about office dogs from TIME Magazine, research shows that the number of companies with in-office pet policies has jumped from 5 to 8 percent between 2013 and today. There's a dearth of research supporting the benefits of dogs in the workplace. Here are a few of the biggest advantages:
1. Stress Reduction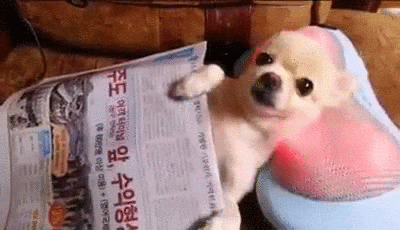 According to a 2017 study from the International Journal of Environmental Research and Public Health, dogs in the workplace provide an added layer of "social support," which refers to how a person's relationship with others can decrease stress. Workplaces with increased social support have demonstrated lower levels of depression and anxiety than those without.
Even lawyers seem to be getting in on the trend. In a profession marked with significantly higher levels of suicide, depression, and substance abuse, some law firms are encouraging staff to bring in their office-friendly pups. The move is motivated by the fact that in-office dogs can alleviate some of the stress that goes along with working in a fast-paced, high-stakes environment. The Florida Bar's Animal Law section in particular has shown increased interest in introducing dogs into law offices. The section's chairman Gregg Morton says, "There's just something about the stress level of attorneys. Having a companion in the office helps."
2. Increased Performance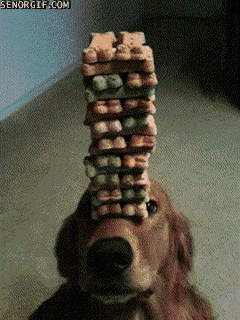 Evidence shows that in addition to stress relief, having dogs in the office also improves employee performance. In one study, having a pet nearby helped participants significantly with both arithmetic and speech related tasks. They showed substantial improvements over participants that were not accompanied by dogs.
Additionally, office dogs encourage your employees to take short breaks. An article from Psychology Today states that breaks prevent decision fatigue (which leads to "simplistic decision-making and procrastination"), restore motivation, prevent burnout, improve learning, and even increase creativity.
Plus, having a dog in the office makes it easier to stay late. If there's something that needs to get done, having one's dog by their side can ease negative feelings about the situation. Practically speaking, if an employee brings their dog to work, they also won't feel the need to rush back and forth to walk their dog or feed it since their pup is already there with them.
3. Great for Recruiting

This is our Frontend Engineer Jillian Flook hard at work with her dog, Freddy.
In-office pet policies: all the cool kids are doing it. In Silicon Valley and beyond, the trend of bringing dogs into the workplace is growing quickly. From Amazon to Google to more obvious companies such as Rover.com, having an in-office pet policy is a major perk that's popular with recruits. According to a piece from Fortune, "Allowing pets in the workplace can be a real competitive edge. It's a benefit/amenity that companies are bringing to the table to recruit employees, especially with respect to millennials." The article also mentions that nearly two-thirds of recruits ask about in-office pet policies, and nearly 80% of human resources development managers say they bring it up proactively as a perk for working at their company.
Read Now: Qualities to Look for When Building Your Customer Service Team
4. Improves Employee Retention
Not only are pets great for bringing in talent, they're also integral for keeping the awesome employees you already have. Research shows that 53% of employees that don't work in pet-friendly offices would be more likely to stay with their company if they could bring their pets to work with them. Combining that knowledge with decreased stress, an improved work-life balance, and a greater appreciation for the company leadership that makes all of that possible, it makes sense that employees would want to stick around to enjoy the benefits your company has to offer.
5. Employees Want Them
The Help.com headquarters has always been a dog-friendly space. We asked our staff what the best part of having a dog in the office was, and here's what they had to say:
Jesus Ochoa, QA Engineer: "Impromptu petting sessions. Sometimes you have to get your shoe back from them, so you get some impromptu exercise, too."
Raquel Guarino, Content Strategist: "Seeing a wagging tail brightens my mornings. And there's nothing better than looking into a dog's eyes. It just makes your day a little better."
Eric Hofstetter, Frontend Engineer: "I like that it's built-in break reminders. Been staring at an IDE for two hours straight? Nope, doggo needs pets. Also, explaining things to a dog is really handy rubber duck debugging."
Pat Webster, DevOps: "It doesn't go home with me."
Claude McCracken, QA Engineer: "They can't not put a smile on your face. Double negative = positive."
Would you implement a dog-friendly policy in your company? Let us know what you think in the comments!